Sign Up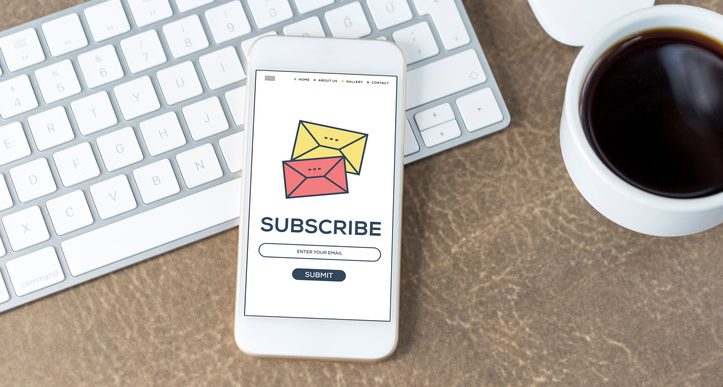 Education is your best defense in guarding against professional liability claims. Sign up for our Email Newsletter and receive Alerts, Articles, and White Papers on protecting and managing your practice. Contact us and you will speak directly with someone who is experienced in professional liability and will work with you to obtain the best options for your business.
McGowanPRO On Demand Channel
Thousands of accounting professionals have participated in our webinars which offer a variety of Accountants Risk Management topics hosted by industry leaders with insights on the latest developments in risk management issues.
Each webinar gives you risk management tools to mitigate legal action against you as well as 1 continuing education credit per 50 minute live webinar. Firms may receive a premium credit for participating in live or on-demand webinars. Contact your broker for details on how to qualify or contact Stephen Vono at 508-656-1330.
Upcoming LIVE WEBINARS

Click here to learn more about each of our upcoming webinars!
---
ON-DEMAND WEBINARS
If you are unable to attend the webinar when it is hosted live, or if you simply want to review a past webinar, you can view our webinars listed below. 
Accounting Malpractice Trends
in the Era of COVID-19
(January 14, 2021 – 66 mins)
Hope Everett

Risk Management for Your
Accounting Practice
(December 9, 2020 – 59 mins)
Ralph G. Picardi, Esq.

Risk Management in Emerging
Practice Areas
(November 17, 2020 – 61 mins)
Stephen Vono, Principal

Engagement Letters A-Z
(November 4, 2020 – 61 mins)
John F. Raspante, CPA, CDFA, MST

Can Accountants Offer Clients Both
Security and Convenience Online?
(November 3, 2020 – 62 mins)
A fireside chat with
Rob Ferrini and Chris Farrell

COVID-19: Where Are We Now?
And Why Are We Here?
(October 7, 2020 – 85 mins)
Speaker: Mark O. Dietrich, CPA, ABV

HIPAA: The Health Insurance
Portability & Accountability
Act in the Coronavirus Era
(September 24, 2020 – 59 mins)
Speaker: Mark O. Dietrich, CPA, ABV

Managing Your Clients' Information
in a Post-COVID World
(September 17, 2020 – 60 mins)
Speaker: Eric Hess of Helical

Risk Management and Loss Control, Emerging Trends
(August 25, 2020 – 62 mins)
Speaker: Stephanie Sessions, Esq.

Staying Ahead of The Bad Actors, Part 2:
Has your firm done all it can to reduce your
DATA BREACH risk? Are you sure?
(July 28, 2020 – 58 mins)
Speaker: Rob Ferrini and Bill Minahan

Staying Ahead of Bad Actors Part I –
Data Breach/Cyber Security and Insurance
(July 28, 2020 – 57 mins)
Speaker: Rob Ferrini

COVID-19 & Potential Liability for CPAs
(April 8, 2020 – 50 mins)
Speaker: John F. Raspante, CPA, MST, CDFA

Top 10 Trouble Spots for Accountants
(October 27, 2016 – 59 mins)
Speaker: Wilhelm Dingler, Esq.

(Jan 18, 2017 – 63 mins)
Speakers: Joseph Tarasco & John Raspante

Five Cases to Change the Way You Practice
(Nov 16, 2016 – 61 mins)
Speakers: Gary Kessler, Esq. & Phil McNicholas, Esq.

Engagement Letters From A-Z
(Nov 14,  2018 – 58 mins)
Speaker: John F. Raspante, CPA, MST, CDFA

Taming the Demon Weed &
Cannabis Risk Management
(Oct 17, 2018 – 60 mins)
Speaker: Adam D. Fine, Esq.

(Sept, 2019 – 45 mins)
Speaker: Rob Ferrini

When to Report a Potential Claims or Incident
(Aug 15, 2018 – 73 mins)
Speaker: Ralph G. Picardi, Esq.

Ethical Challenges for Today's Practitioner
(Oct 30, 2017 – 107 mins)
Speaker: John F. Raspante, CPA, MST, CDFA
These webinars are intended solely for general educational purposes. They are not intended for the purpose of providing specific legal, accounting, or other professional advice to any particular recipient or with respect to any particular jurisdiction. The author, publisher, and distributor of this document (1) make no representations, warranties, or guarantees as to its technical accuracy or compliance with any law ( federal, state, or local) or professional standard; and, (2) assume no responsibility to any recipient of this document to correct or update its contents for any reason, including changes in any law or professional standard. Before using any webinar in your practice, you should formally retain the counsel of an attorney knowledgeable as to the accounting industry, your practice, and the laws of any jurisdiction(s) within which you conduct your practice to ensure the document's maximum usefulness and compliance with applicable laws and professional standards.